A simple recipe for river fish soup in the field and at home
That summer is coming to an end. During the day it is still quite hot, but the nights are getting cooler and cooler, and fishing with an overnight stay, when you go out for two or three days off, becomes more energy-intensive: you need to dress warmer, make a fire stronger to get warm. And in order not to get bored in the evening, you can remember the recipe for fish soup made of river fish, however, before that you also need to catch it. Well, this is really lucky! But in general, as a rule, not a single avid fisherman will remain without fish, because he knows for sure how to get it and what means to use for this. A fish can get the most different (and large, and small), just for the real fishing dishes.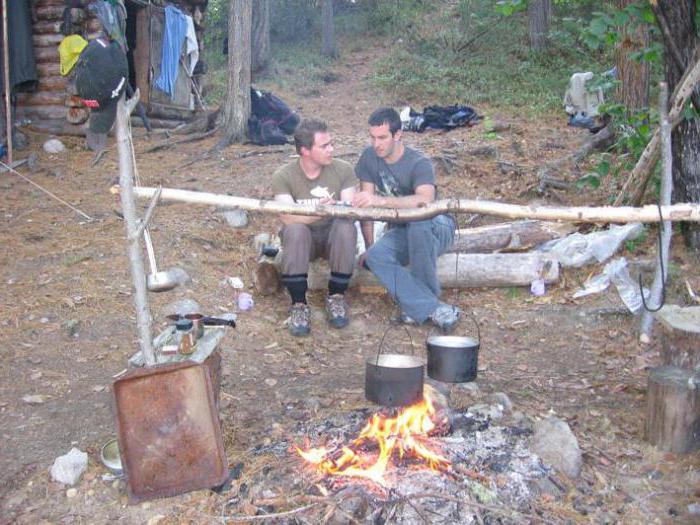 Recipe of river fish soup. Equipment
So, proceed to cooking this, fishing, fragrant soup. Equipment for cooking, frankly, simple. There must be a roomy bowler of traditional shape, 5-6 liters so.Just for the reason that it is much more convenient to cook in it than in small dishes (in extreme cases, if it was not found, you can use a pan of similar volumes). Accordingly, for the pot you need a tripod, so that it proudly towers over the fire. Regarding the fire itself: it should consist of well-smoldering coals (but at the first stage of boiling and boiling broth, strong burning is also permissible). Or - another option: you need to try to raise the pot over a burning fire to such a height that it could barely touch the flames. This can be adjusted using a tripod. Additional cooking needs auxiliary bowls, a cutting board, a strainer, a sharp knife, a wooden spatula for stirring the brew, access to running water. It seems everything can and get started!
Ingredients
The recipe for fish soup made of river fish does not particularly shine with a variety of ingredients. At 5 liters of water you need to take with a kilogram of small fish for broth. Small fish is taken that which is at hand, that is caught today on fishing. Perfect Plotwick, bleak, brush, small crucian, perch. We will also need larger fish (1 kg), also floodplain by you.Pike perch, perch, bream, carp, crucian carp are the most suitable. From it you need to make a fillet without bone, but with the skin. We cut off the heads, throw out the gills and add them to small things. You also need a kilo of potatoes, three or four onions, a bunch of parsley and its small root, "fish" spices. Some use cereals: millet, barley - in a small amount (handful) to choose from. But this is not necessary, and it is possible to do completely, since this ingredient may be absent in the performance classic.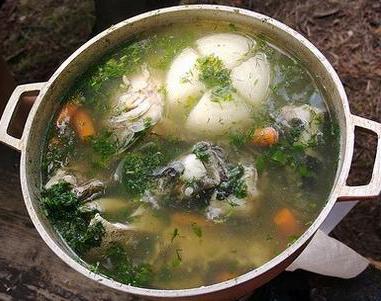 Ear of river fish. Recipe with photos
Where do we start cooking? The recipe for river fish soup is quite simple.
Small fish, not cleansing, as well as a big head without gills put in a pot and cook rich and thick broth. How much does it need to cook? It is desirable a little longer for the fish trifle to put all its usefulness into the broth, and for the heads to be boiled soft. Cook, stirring with a wooden spatula.
Then, the resulting fat should be drained quite carefully, through a sieve and cheesecloth, in order to avoid small stones in the ear.
After filtering the fish broth, again pour it into the pot and throw back the already prepared pieces of large boneless fish fillets.
Since the fish is usually cooked for a short time, then we send sliced ​​potatoes, shredded onions, parsley, and spices. Some at this stage also add grits. But we will do without it this time.
Cook the soup until cooked potatoes. At the very end of cooking, avid fishermen also add a small glass of vodka to the ear to heighten the taste.
Then we set aside, cover with a lid and let it stand for some time around the fire. At this time we cut fresh greens for refueling, we get bread and fishing hundred grams - where without them, especially when it gets colder at night.
Such is she - fishing ear from river fish. The recipe, as you can see, is as simple as all ingenious. Serve the soup, fragrant and appetizing, in bowls, seasoned with greens.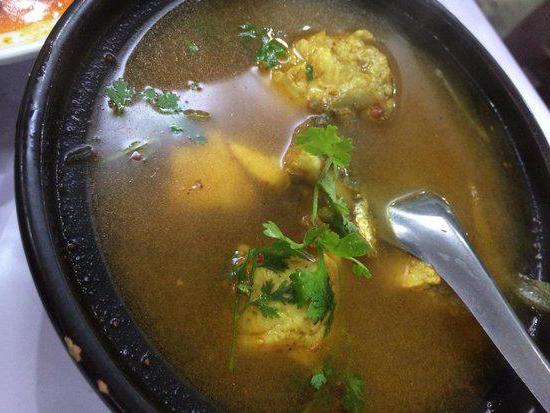 At home
The recipe for homemade fish soup from river fish is practically no different from fishing in nature, except for the absence of smoke from the fire and a certain amount of midges in the broth itself. Well, not enough romance in nature, of course, the one that accompanies the real fishing ear of river fish. The recipe is sold by the house according to the same rules and recommendations, but instead of the pot we use an ordinary saucepan.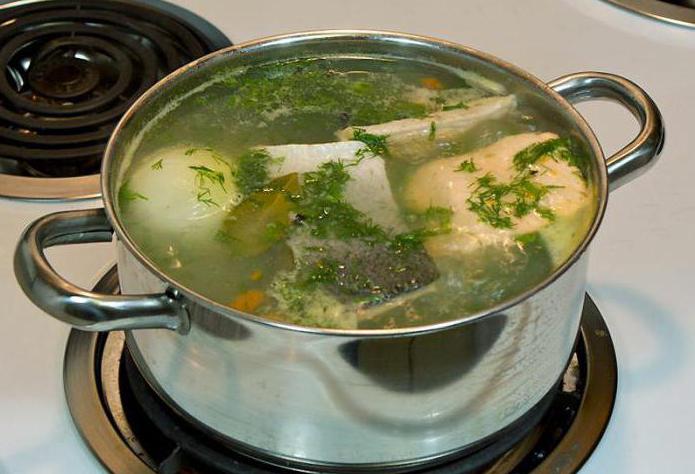 Simplified recipe
And there is such a variant of homemade fish soup from the river. It is possible not to prepare the first rich broth, but to immediately begin the actions from the second step. To do this, take a kilogram of large fish and make fillets from it (but you can leave the skin). Heads, of course, also separated. All other ingredients use the same. Then cooking is done in a fast way. Put fillets in water, boil for some time. Put vegetables and cook until potatoes are ready - this is the best indicator. Cover and set aside to insist. Served with chopped greens and bread.
Related news
A simple recipe for river fish soup in the field and at home image, picture, imagery