Geo-dependent queries: examples, how to promote them?
Search queries are one of the important components of effective website promotion. This term is commonly understood as the words and phrases that the user enters into the search box to search for information. It is on the basis of these phrases that the promotion of most Internet sites is based. For convenience, all search queries are divided into categories. One of the relatively new types have become geo-dependent queries.
Basic concepts
More recently, search engines (Google, Yandex and others) began to divide all existing requests into 2 categories:
geo-dependent (regional);
non-regional (non-regional).
Geo-dependent queries are those search words and phrases that relate to the user's region. In the case of the introduction of such a phrase in a search engine on the first page of the issue appear mainly those sites that are promoted in a particular city or region.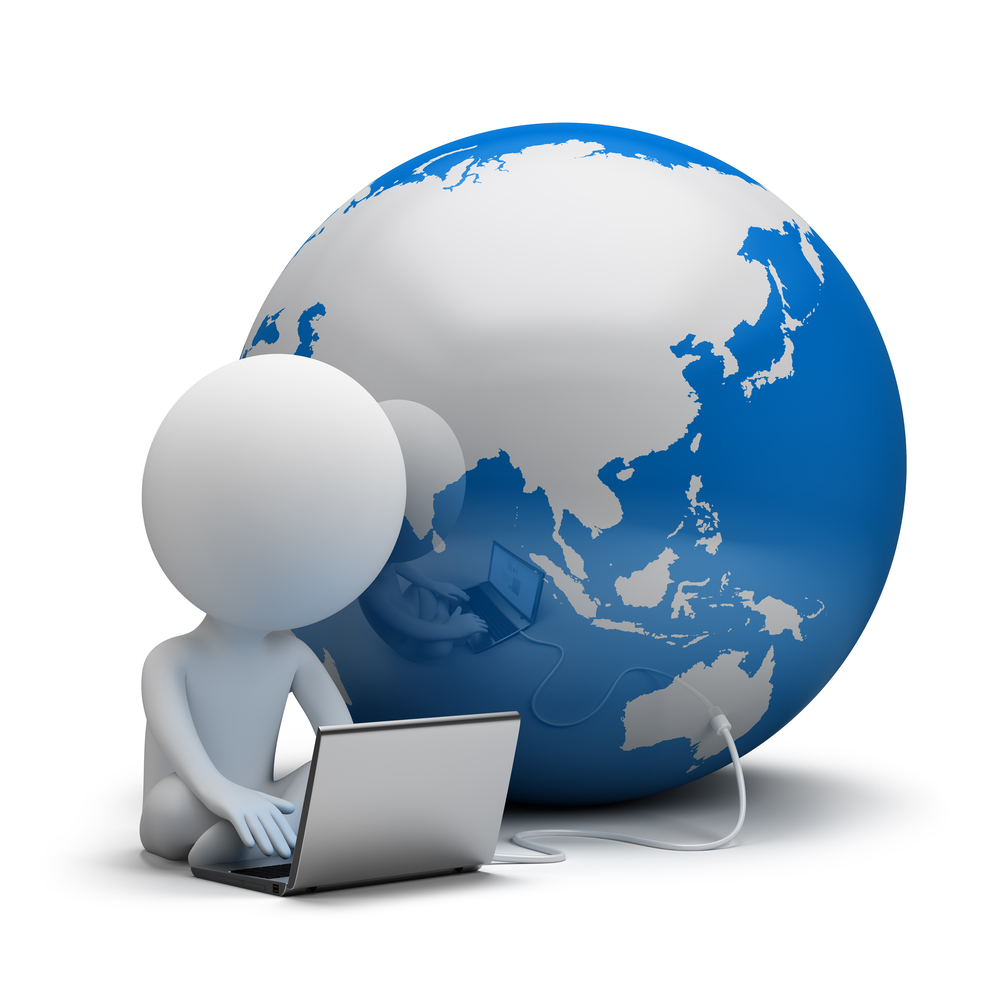 Geo-independent - those requests that do not apply to a particular city or even a country. They can be called general inquiries. Most often for such phrases promote information sites.
Examples of geo-dependent queries
At first glance, it is quite difficult to distinguish between geone-dependent and geo-dependent phrases, especially if one takes into account the statement by Yandex that every fourth search query on the Internet is geo-dependent. How can you figure out which category a particular search phrase belongs to?
According to the "opinion" of search robots, those phrases to which the user is looking for answers for a particular city should be referred to geo-dependent queries.
The most obvious should be called those variants of phrases in which the city is indicated directly. For example, the requests "food delivery in Novosibirsk" and "plastic windows in St. Petersburg" refer to geo-dependent ones simply because they clearly indicate the city or region. Selecting such queries from the entire list of phrases is quite simple, but there is another option.
Those words and phrases in which the city is not named, but implied, can be attributed to this category.Typical examples of such geo-dependent searches are the following phrases: "ordering flowers", "calling a taxi", "weather forecast".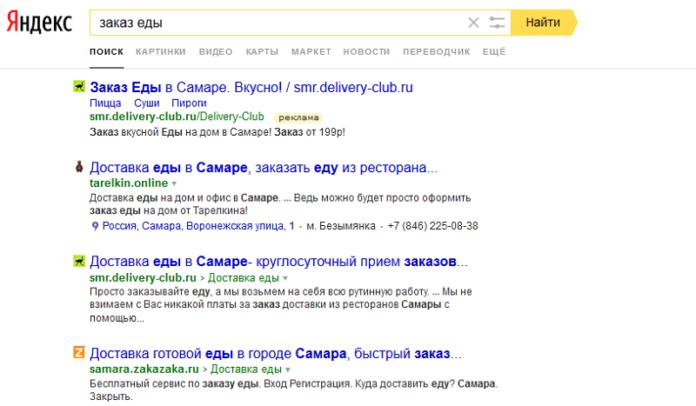 By requesting any of these phrases on the Internet, the user wants to find a solution to the problem exactly at his place of stay (in Moscow, Samara, Komsomolsk-on-Amur). The peculiarity is that for the same phrase, people from different regions will receive different search results.
What are non-volatile phrases?
To non-independent phrases include general phrases. As a typical example, you can call the following requests: "how to clean the carpet", "types of wall decoration" and much more. Quite often, these words are used to promote information sites.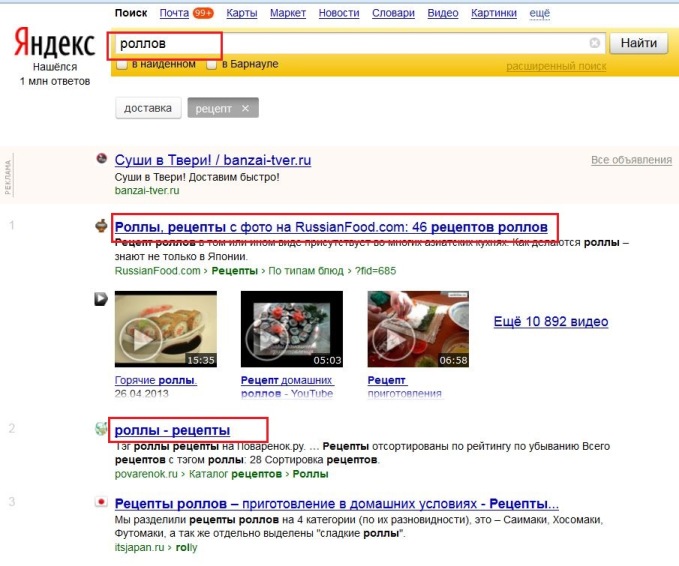 At the same time, users of different cities will receive in distribution about the same list of Internet sites.
How is the search results generated?
The task of any search robot is to solve the problem of the network user as quickly and efficiently as possible. For this search engines use a certain algorithm of work. As soon as the user enters a query into the search window, the robot determines the user's IP and identifies the region of its location.
If Yandex (or Google) understands that the request is geo-dependent, it begins to "slip" the sites of a certain region in the output. Most often, such words are used to promote websites of offline stores, companies offering services to the public, and any other commercial enterprises.
Checking phrases using the search engine "Yandex"
One of the easiest ways to determine which category a search phrase belongs to is to "ask" Yandex itself. In this case, no third-party programs and online resources are required.
To check, drive in the search bar the necessary request and go down to the bottom of the page. The information you need is lower than the page navigation itself. Among other data for geo-dependent queries, information is indicated that "When searching, preference was given to sites (name of region)".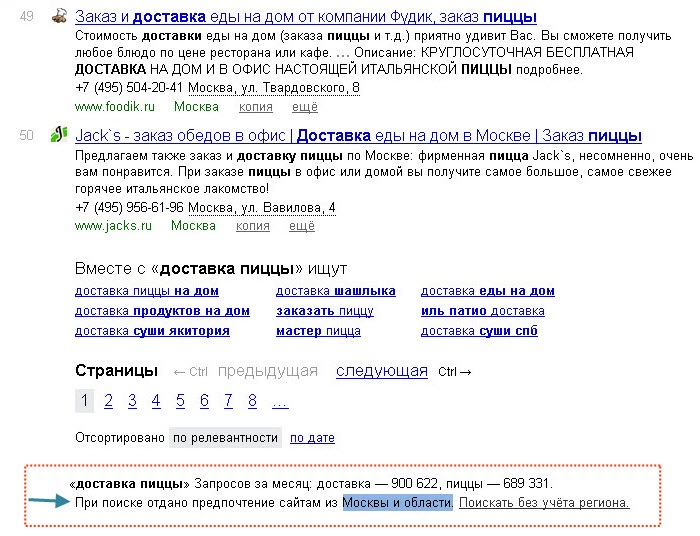 Advantages of promotion by regional inquiries
Many site owners probably wondered how to promote geo-dependent queries and whether to use this method of site optimization at all. It should be noted that there are advantages to this optimization, and quite weighty ones:
Speed ​​of advance. To get to the top 50 or even the top 10 search results for certain queries, it will take much less time. This is explained by the fact that competition at the level of an individual region is much lower than in the whole country.
Cost of promotion. Such optimization can be called budget. The reason lies in the already mentioned low competition. The correct strategy can significantly save on seo optimization, especially if the complex work with the site (internal and external optimization).
A high percentage of targeted visitors. In the case of regional promotion, it is possible to achieve an influx of targeted traffic, and hence high conversion.
Who should promote websites on geo-dependent phrases?
Despite the significant advantages of regional promotion of Internet sites, this strategy is not for everyone. Pay attention to this method of optimization is primarily a commercial site. This list can include online representation:
private diagnostic clinics and medical offices;
offline stores and malls;
entertainment centers;
catering places (restaurants, cafes, pizzerias);
companies offering various services to the public (taxi service, food delivery, installation of windows, repair of apartments, cleaning and much more).
Informational sites and online stores promote regional inquiries impractical. In this case, the focus is only on a specific region, which significantly reduces traffic, and hence the earnings from the site.
Ways to promote
In general, the promotion of geo-dependent and geone-dependent queries is identical and does not require any special knowledge. At the same time, seo-experts advise to pay attention to several details.
Quite often, to identify the site belonging to a specific region, search robots take into account the contacts of the company indicated for feedback. Those who have decided to promote an Internet project, taking into account the region, this feature should be provided. Contact details must be clearly spelled out.
Buying links. Buying links on other sites is one of the main ways to increase link mass and increase TIC. The choice of donor sites should be taken quite seriously.In addition to the number of pages, TIC, being in the catalogs, site age and other parameters, you should pay attention to the belonging to the region. It is believed that the purchase of links from sites in the same region has a positive effect when ranking.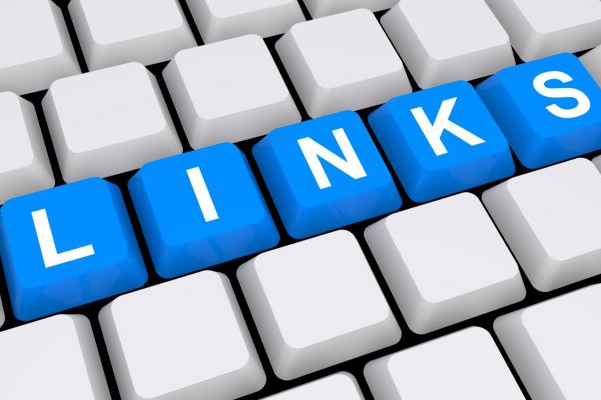 Many seo-optimizers and site owners have already managed to verify the effectiveness of promoting Internet sites with geo-dependent queries. In practice, you can make sure that the search engines such sites "love" more, because when issuing give them a clear preference. However, much more important is the fact that the strategy of promoting geo-dependent queries helps in solving the problems of living visitors (that is, real customers). This factor is much more important, because ultimately every high-quality Internet site has one ultimate goal - to be useful to the user.
Related news
Geo-dependent queries: examples of how to promote them image, picture, imagery