Hilltop Tea: Views and Reviews
Quality tea in a beautifully designed package for many people is a welcome and useful gift. It is nice to get to any celebration, be it a birthday party or a professional holiday of teachers. In China, there was also a tradition of giving tea to special guests in a sign of respect and friendship. In Russia, however, no family celebration can do without this drink.
The trademark "Hiltop" develops original packaging with varieties of collectible teas. Reviews of the most popular gift sets and ceramic teapots are presented in our article. But first, let's get acquainted with Hilltop varieties and collections of tea.
Brand information
Tea in gift packages under the Hilltop trademark is produced by the company Maximum and K. Each new collection is author's and is drawn up by the illustrators of the company. The company produces teas in original gift packages, wooden and tin caskets, and ceramic teapots. Teas brought from China, Ceylon, Sri Lanka. Hilltop has completely different varieties, including black, green and flavored.
Today, the company "Maximum and K" is a leader in the segment of affordable premium tea in gift packaging. Thanks to a well-developed distribution network, it is possible to purchase brand products in all major cities of the Russian Federation.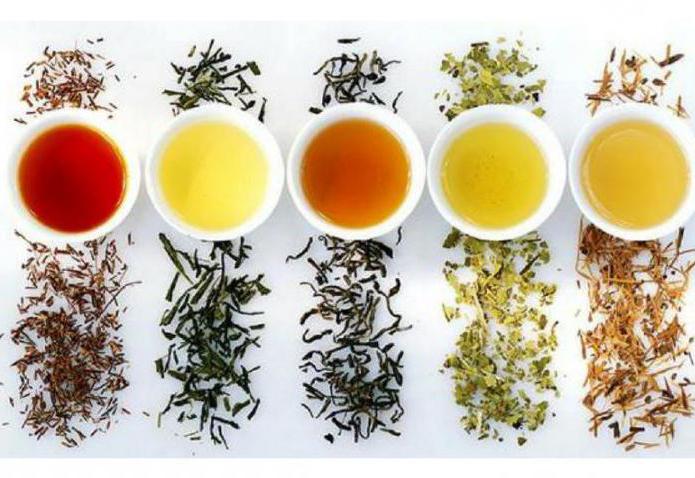 Hilltop Tea Assortment
The company "Maximum and K" produces the following collectible gift sets:
Ceramic teapots, including exclusive. Virtually every set (except packaging with black, green or flavored tea weighing 50 g or 125 g) includes a branded spoon with the author's design.
Romantic collection. Tea sets are decorated in special styles: "Paris Holidays" and "Walks in London".
Tin caskets (assorted). Each set includes four different grades of tea weighing 50 grams and a strainer for brewing a drink.
Tin boxes (trio). The set includes three types of tea with a total weight of 150 g.
Wooden boxes. Original sets for true connoisseurs of delicious tea.
Music Boxes Such gifts will give great memories and good mood for the whole day.
A collection of tea in tubes and octahedron packs.
The following types of Hilltop tea can be purchased in gift packages (photo below):
the black;
green;
black flavored;
green flavored;
flavored blends of green and black teas;
semi-fermented "red" tea.
Each of the presented categories has up to eight varieties.
Reviews: Hilltop tea "English Box"
The presented set is part of one of the most sought-after collections of the Hiltop brand. It includes four small tin cans with different types of Hilltop tea. Each box contains 50 grams of tea, as well as a special brewing sieve with a convenient handle. Collection "English Box" offers to try drinks of the following varieties:
long leaf black "Ceylon tea";
rich black "royal gold";
green "Japanese linden";
flavored mixture of black and green "1001 Night".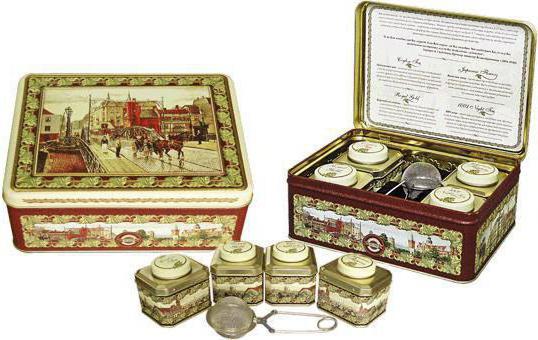 Most recruitment reviews are positive. Buyers note the following advantages:
original author's design;
real tea with great taste;
it is not a shame to give such a gift even to the most respected person;
convenient brewing sieve included;
high-quality set of kit for lovers of different varieties.
However, not all people liked the "English Box". Some buyers considered tea mediocre in taste.They do not recommend buying it for a gift.
Reviews of tea set "Oriental box"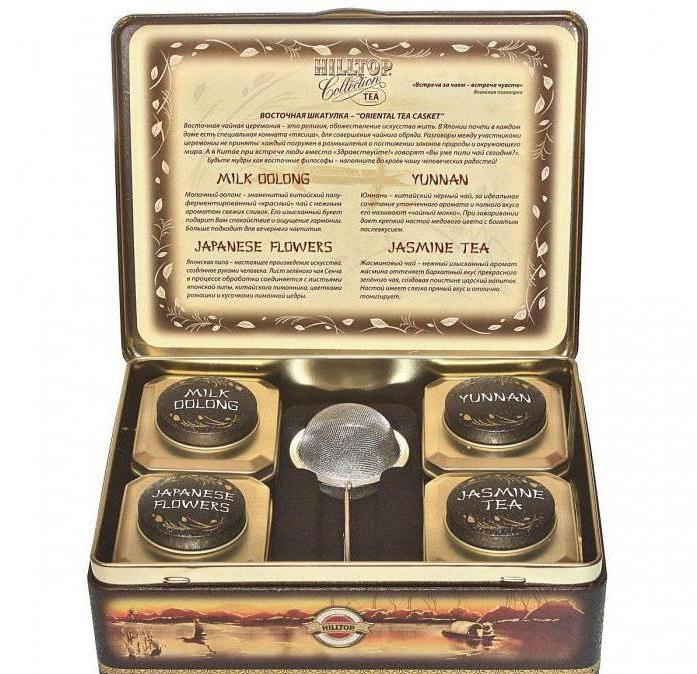 The composition of this gift collection includes three types of green tea and one variety of black leaf with a fruity aftertaste. Their total weight is 200 g.
Hilltop "Eastern Box" tea reviews are controversial. Buyers liked the look of gift wrapping. The tin box looks expensive, stylish and original. The set is beautifully decorated both inside and out.
But many buyers have left negative feedback on the set. After tasting tea, some people noted that its taste was not good enough, and if it were not for the packaging, they would not have purchased it. According to reviews, "Eastern Box" is suitable only for gifts to unfamiliar people.
Reviews of tea in ceramic teapots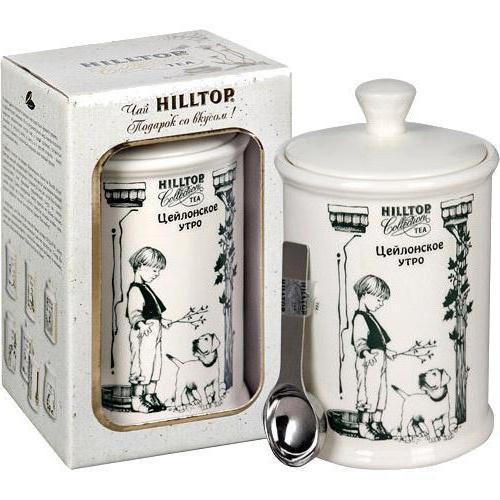 This gift set, many buyers called one of the best gifts that they had to give or receive. Inside each ceramic teapot, which itself looks very presentable and stylish, there is a package with tea: green, black or flavored mixture of different varieties. On the side is a comfortable teaspoon.
According to reviews, Hilltop Green Tea "Japanese Linden" is one of the most delicious. It has a delicate flavor and a pleasant aroma.
Related news
Hilltop Tea: Views and Reviews image, picture, imagery