Presentation of the Iveco LMV 2 armored vehicle
At the Eurosatory 2016 exhibition in Paris, Iveco Defense Vehicles (Italian defense division of the Iveco group) presented a new version of its world-famous light armored vehicle LMV (Light Multirole Vehicle), designated LMV 2 (the first information about it was published earlier).
Prototype of Iveco LMV 2 light armored vehicle on display at Eurosatory 2016 in Paris (c) Patrick Allen / Jane's
According to the article
Christopher F. Foss "Eurosatory 2016: Iveco Defense Vehicles unveil new generation LMV"
In the magazine
"Jane's International Defense Review",
Iveco is currently testing four LMV 2 prototypes, and this machine is expected to replace the current LMV in production in the future.
The LMV 2 completely retains the main geometrical dimensions of the previous LMV, but has a total combat weight of 8,100 kg and a payload mass of 1,500 kg, which is 40% more than that of the LMV. The LMV 2 is equipped with a new 220 hp Iveco diesel engine. (Now on the LMV, the Iveco F1D engine is normally installed in 182 hp), a new automatic transmission with eight forward gears, a two-speed transfer case.An automatic transmission control system ADMS and a new electronic stability control system have been applied. Maximum speed on the highway 110 km / h. The LMV 2 has a completely new suspension and can use larger tires. The power of the electrical system of the machine for powering additional equipment has been increased
Inside the machine LMV 2 improved ergonomics and placement of troops (capacity of five people), increased the number of hatches in the roof. The height of the habitable compartment is increased by 100 mm, the roof of the vehicle is reinforced and made of armor steel to accommodate a manual or remotely operated turret with weapons of greater mass.
Related news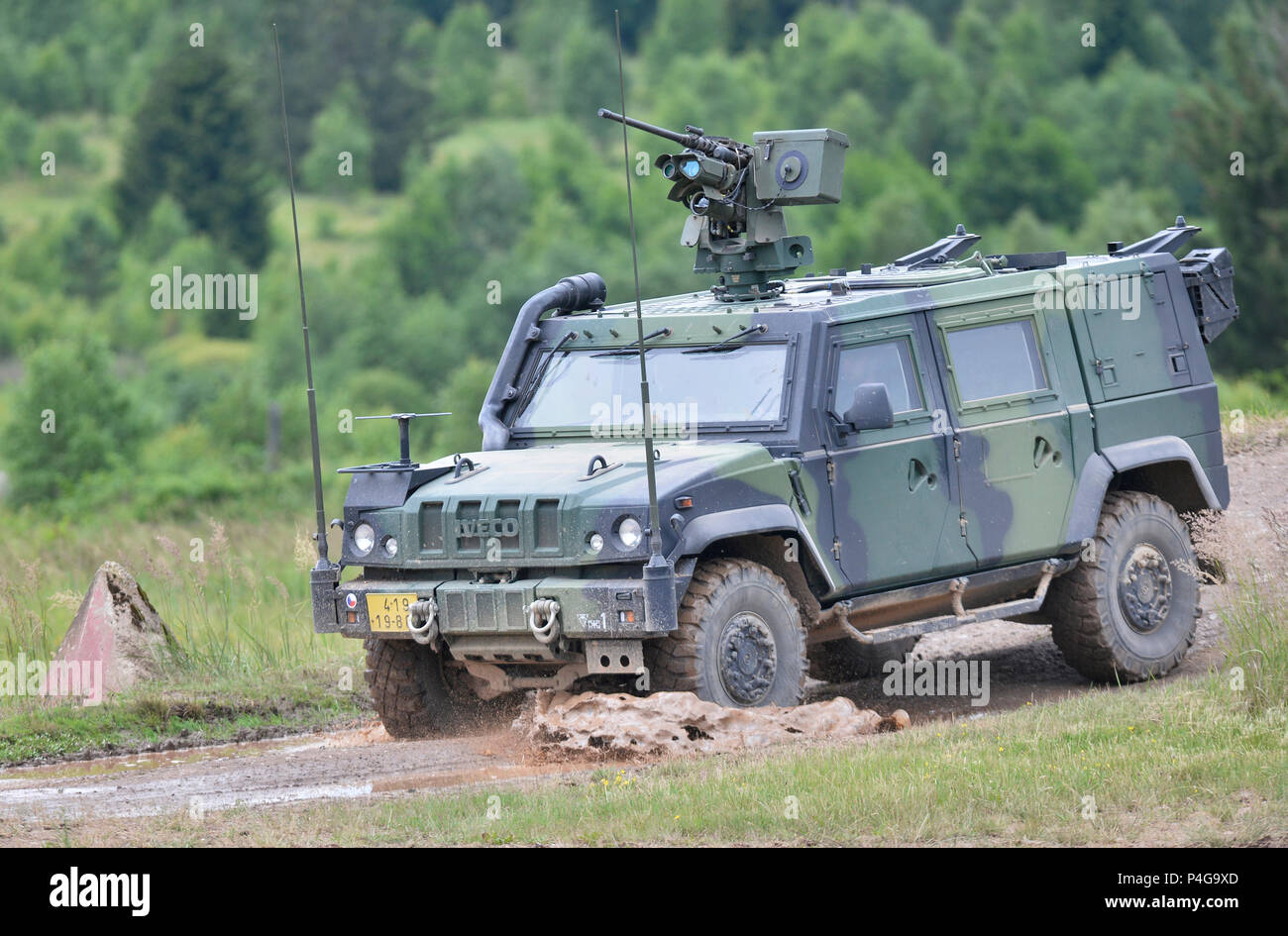 Presentation of the Iveco LMV 2 armored vehicle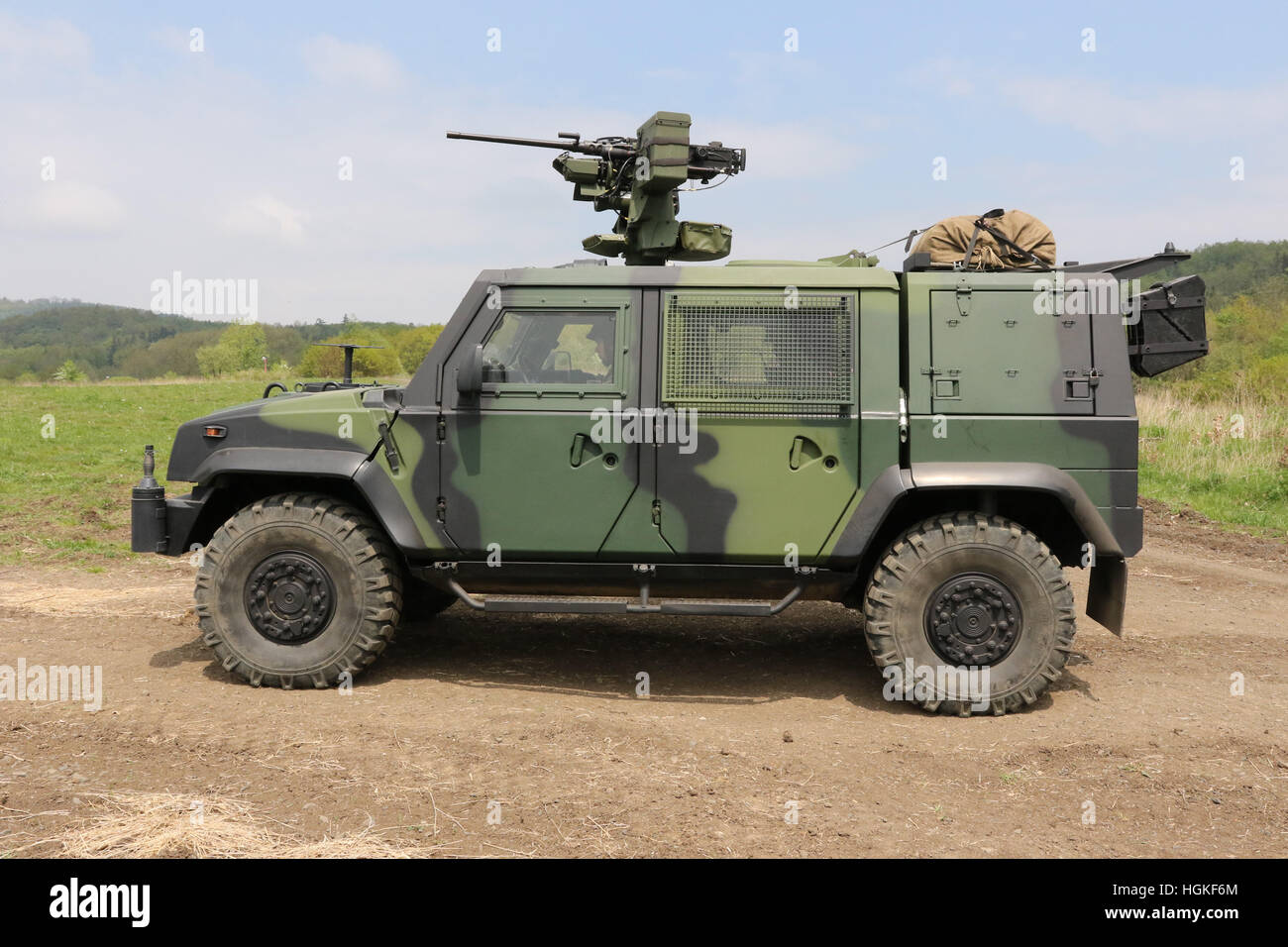 Presentation of the Iveco LMV 2 armored vehicle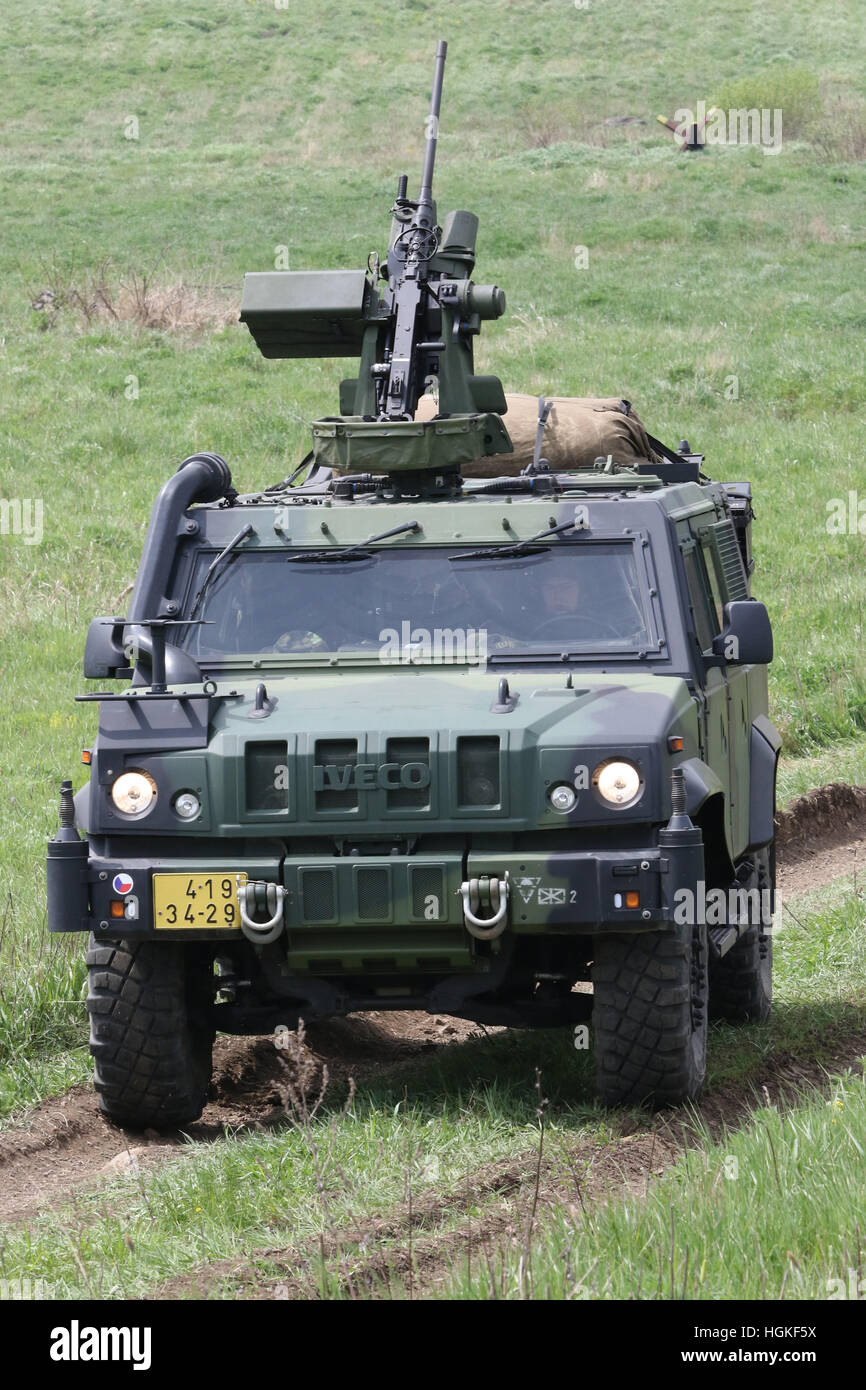 Presentation of the Iveco LMV 2 armored vehicle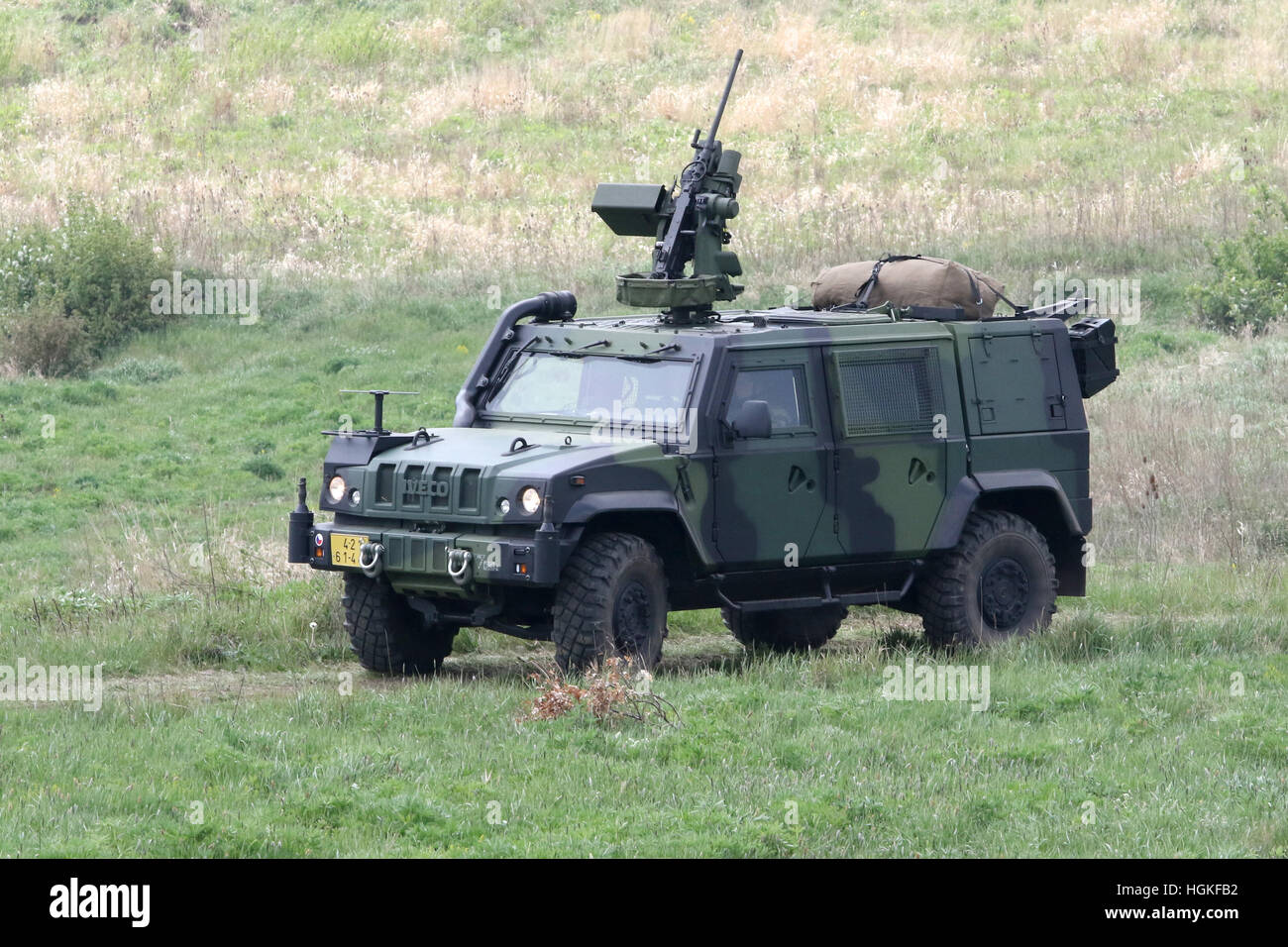 Presentation of the Iveco LMV 2 armored vehicle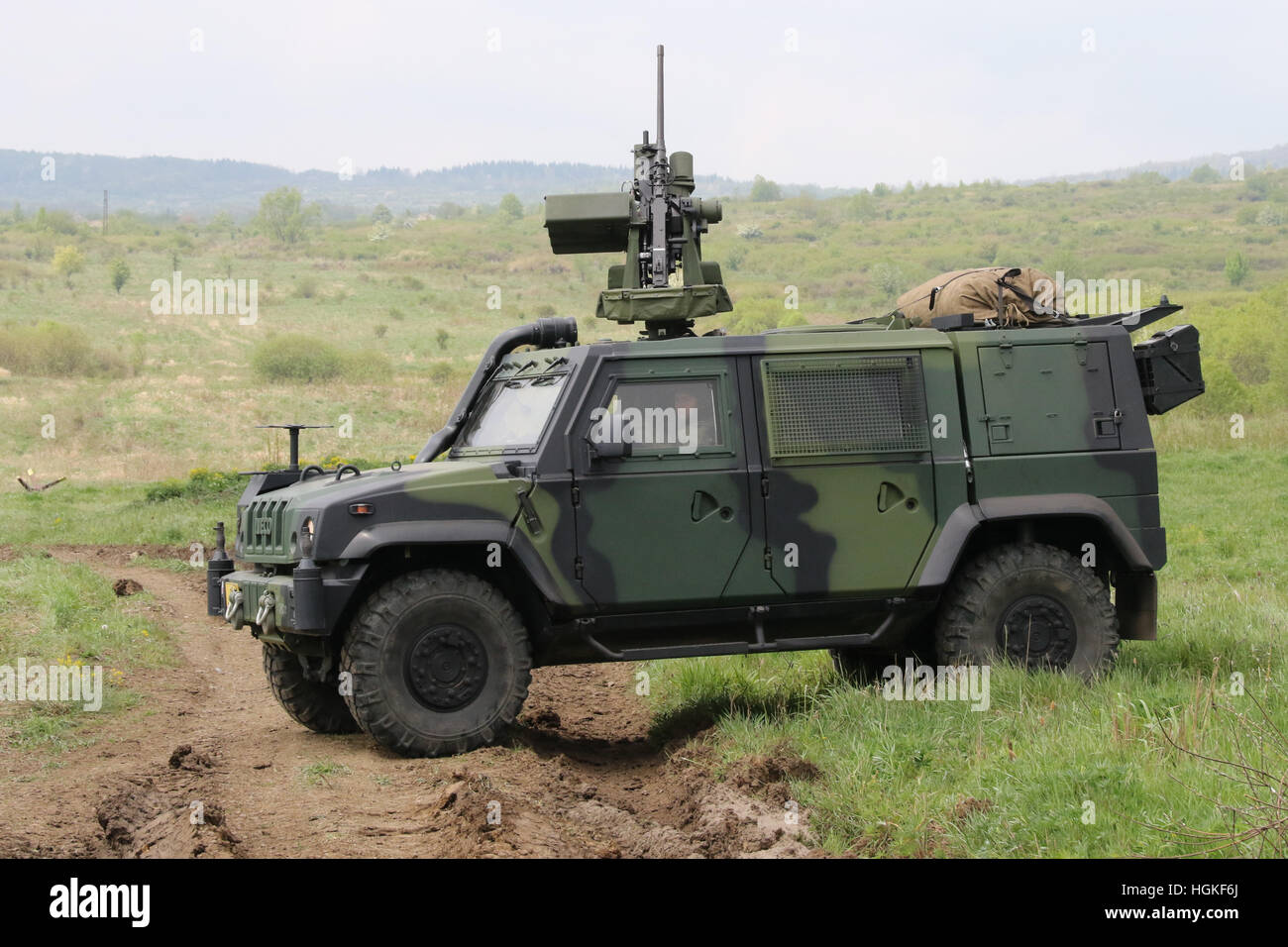 Presentation of the Iveco LMV 2 armored vehicle