Salad "Grouse's Nest": a recipe with a detailed description and photo
Salad "Grouse's Nest" is one of the most popular dishes. This culinary masterpiece is prepared in almost every family for any occasion. Today we will discuss in detail the most diverse ways of cooking this dish, as well as learn a large amount of other important and at the same time useful information. We begin, of course, right now!
Chicken variation
It will take you about 40-50 minutes to prepare the salad according to this recipe, but in the end you will get a really tasty dish that will become one of the most beloved in your home.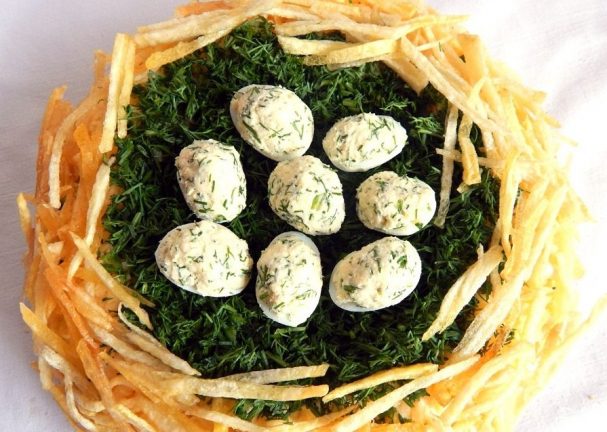 To cook this masterpiece of cooking, according to this recipe "Grouse Nests" (with photo), we will need: 200 g of chicken fillet, 3 potatoes, one fresh cucumber, two chicken eggs, half red onion, 1 bunch of dill, mayonnaise, salt, ground black pepper, spices at your discretion and 4 quail eggs, which are necessary for decoration.
Cook together!
The first thing you need to cook all the products and put the boiled eggs. When the eggs are ready, they must be cooled. In order to cook boiled chicken eggs correctly, they must be put in cold water, brought to a boil and cook for another 7 minutes after. Then the eggs must be moved to cold water and allowed to cool.
As for chicken breast, it must be cut into small pieces and fry until ready. It is important to note that in no case should one forget to add the necessary spices and seasonings to make the chicken taste perfect!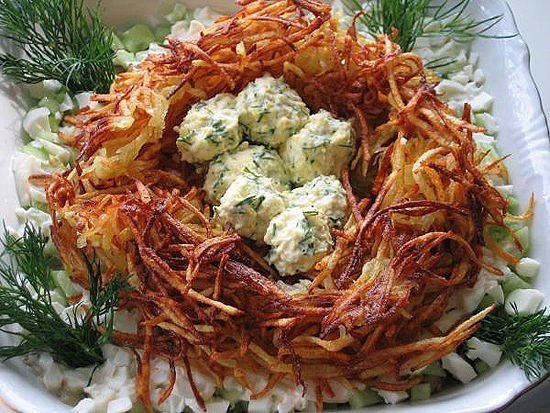 Next, you need to wash the potatoes and peel, and then grate it on a grater for salads. In the same way, you can cut it into thin strips. Sliced ​​or grated potatoes should be fried in a frying pan until cooked. Pay attention to fry this ingredient in parts, because the straw should turn out golden and very crispy.
Now prepare the paper towels and place the potato straws in there. This is necessary so that the potatoes get rid of unwanted butter, but it remains crunchy.Cut chicken cubes and eggs into small cubes, mix with onions, add fresh cucumber, and then mayonnaise and mix everything thoroughly.
For the decoration will need not only quail eggs, but also dill. It is necessary to chop finely, and cook quail eggs until fully cooked. It is important to note that from the moment of boiling water the quail eggs are boiled for 3 minutes.
Now you need to form a salad with chicken and potatoes. It needs to be put on a plate, in the middle make a small groove, where to pour a sufficient amount of dill. The next step is to sprinkle the salad with potatoes and in the center put a few quail eggs.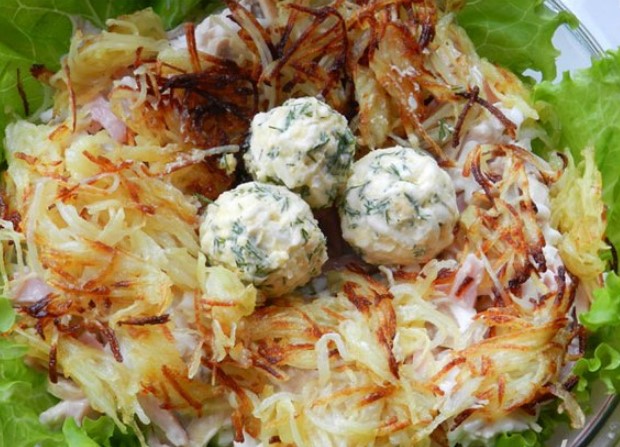 Here is such a simple recipe for "The Grouse of the Wood-Grouse" (you can see the photo above) just helped you prepare a delicious dish that will surprise even the most avid gourmet!
Grouse nest with ham and mushrooms
As you understand, there are a huge number of varieties of this salad, but in this article we will discuss the most popular ways of cooking this interesting dish. So, for the preparation of this salad, we need: 400 g of boiled chicken breast, 100 g of ham, 4 boiled eggs,700 grams of pickled champignons, 50 g of hard cheese, 3 tablespoons of mayonnaise, salt, pepper, a few green salad leaves, processed cheese, boiled yolks, dill, 3 cloves of garlic, potatoes, vegetable oil and other ingredients at your discretion.
Cooking process
Step-by-step recipe for salad "Grouse's Nest" will help you easily cope with the task:
Step number 1. Need chicken breast and ham cut into small cubes.
Step number 2. Eggs and cheese grate on a coarse grater, and mushrooms very finely chop. All this needs to be mixed, add the required amount of mayonnaise, pepper and salt, mix thoroughly. Do not forget to wash and dry the lettuce leaves.
Step number 3. Now, garlic should be pushed through a press, cheese curds and the required number of yolks to grate on a fine grater, and finely chop the dill. All this needs to be mixed, add mayonnaise, salt and pepper, as well as other spices at your discretion. From this mixture, you need to make 3-4 eggs that perfectly complement the salad "Grouse's Nest".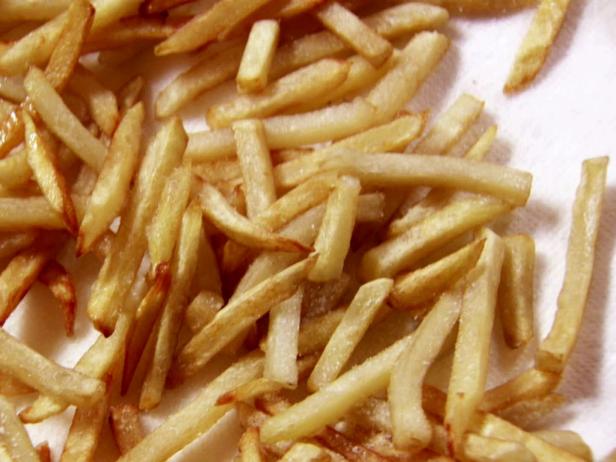 Step number 4. Now the potatoes need to be cleaned, cut into small strips and fry it in deep fat, when the potatoes are ready, you need to pepper and salt it.Do not forget to put the fried potatoes on dry napkins so that she gives away the unnecessary oil.
Step number 5. So, now, according to this step-by-step salad recipe "Grouse's Nest" (with photos), you need to form a salad. First of all, you should put lettuce leaves on one dish, a meat dish on them, then form a kind of nest, put eggs from cheese and other ingredients there.
The dish is ready. Bon Appetit!
Grouse nest with beef
Discussing the most popular ways of cooking salad, which this article is devoted to, is definitely worth highlighting this recipe. In this case, we will need: beef fillet and potatoes (250 g of each ingredient), 5 chicken and 7 quail eggs, 2 onions, 100 g of mayonnaise, vinegar, sugar, salt, spices, if desired.
How to cook?
First of all, you need to salt water and put on the fire, bring to a boil, add meat there and cook beef for half an hour. The next step is to cut the onion into thin half-rings, and then hold it for 10 minutes in a special marinade, which is prepared from one part of water and a third of vinegar. In the same way a pinch of sugar is added there.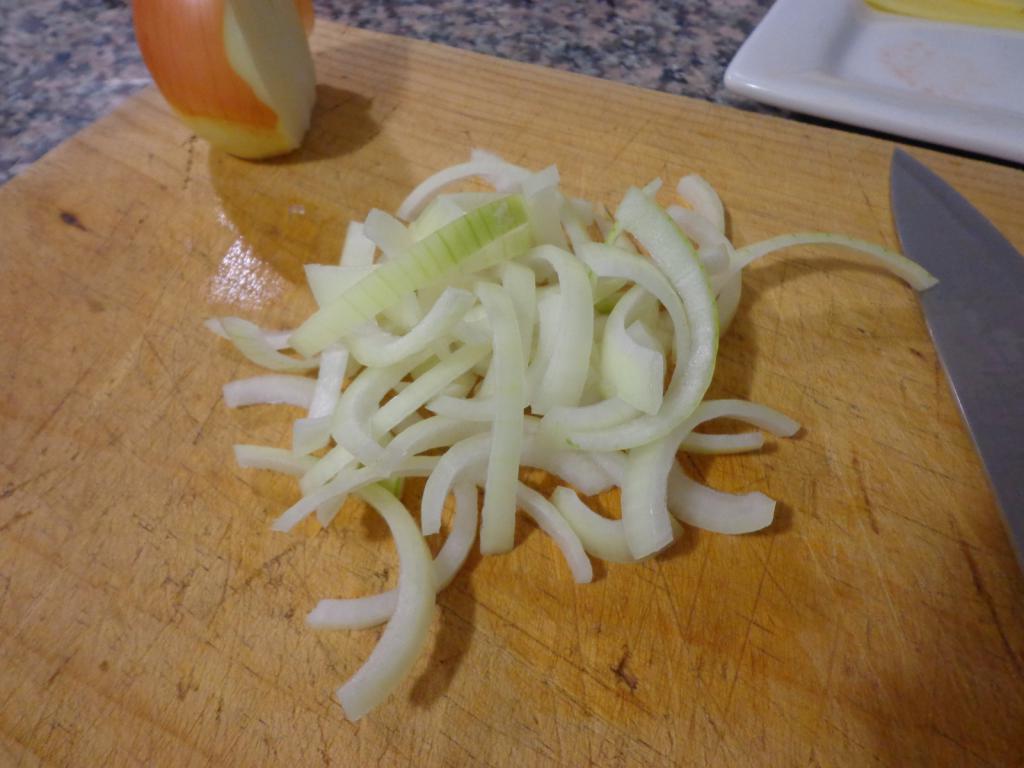 Next, grate the potatoes, boil all the eggs, and cut the chicken into strips. The next step is to cool the meat after cooking to disassemble into thin fibers. You will spend a fair amount of time on this, but believe that the result is worth it!
In sufficient quantities of hot sunflower oil in small pieces to fry the potato noodles. Do not allow potatoes to stick together. After frying, the potatoes must be laid out on paper towels so that it gets rid of excess fat.
When the onions are already marinated, they must be pressed and added to the salad bowl. There also need to put the rest of the ingredients. Add the mayonnaise to the bowl, then mix the salad with eggs, meat, onion, potatoes and spices. It is necessary to mix gently so as not to break the straw from the potato.
The next step is to put the salad in a plate and make a small depression in the middle. There you must put quail eggs. You have just prepared a delicious salad "Grouse's Nest", which will surely surprise your loved ones!
Classics of the genre
Right now, we'll discuss the classic recipe for the grouse nests.To prepare this dish, we will need: 360 g of chicken fillet, 280 g of potatoes, 4 chicken eggs, 220 g of cucumbers, 120 g of onions, 70 g of melted cheese and 120 g of solid, 4 quail eggs, 260 ml of vegetable oil, 180 g of mayonnaise , 32 ml of vinegar, 5 grams of sugar, water, salt and spices at your discretion.
Cooking
First of all, it is necessary to pour into the pan in water, heat up, wash the chicken fillet and put in warm water. This is necessary so that the meat does not give up its juices in the broth, but retains it in itself. Boil the meat product must be for 40 minutes to complete readiness. The next step is cooking eggs. The cooking time for chicken eggs is 10 minutes, but quail eggs will cook about 2 times faster.
As for onions, it should be cut into thin half rings, and the potatoes should be peeled and cut into small strips. Using a deep-fat fryer, a slow cooker, or a deep frying pan, fry the potatoes in small portions. It should be fried in a large amount of hot sunflower oil. Roasted potatoes should be laid out on paper towels so that the oil is absorbed, and then it should be salted.
Onions should be placed in a bowl, add water (add 90 milliliters). Also, there should pour sugar, 6 grams of salt and leave to marinate. Dill should be washed, let it dry and chop. Grate chicken eggs in one cup, and hard cheese in another.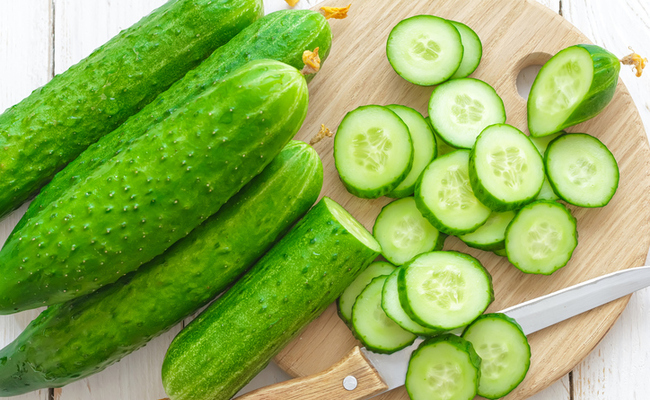 Chicken fillet and cucumbers need to be cut into small sticks, form a layer of chicken on a large round dish, then lubricate with mayonnaise and lay out the cucumbers. Now we make a thin grid of mayonnaise, put eggs on top. The next layer again consists of mayonnaise and cheese, and now in the middle you need to make a round indentation.
There you need to put a little mayonnaise and dill. Boca salad need to arrange french fries, and quail eggs to clean and cut each into 2 parts. Remove the yolks and grind with a pinch of salt. At the same time, grate the melted cheese, add it to the yolks, mix with mayonnaise, mix thoroughly. The resulting mixture must be put in each half of the egg. Eggs, in turn, must be put in the middle of the salad. The recipe for the grouse nests has helped you prepare a true masterpiece of cooking. Bon appetit and good mood!
Related news
Salad Grouse Nest: a recipe with a detailed description and photos image, picture, imagery