Syro-Orthodox Church of Sts. Mary in the city of Worcester, USA.
Original taken from
serg_slavorum
in the Syro-Orthodox Church of St. Mary in the city of Worcester, USA.
Mar Ignatius Apreme I Barsum (Patriarch of the Syro-Orthodox (Jacobite) Church, the years of the patriarchate 1933-1957) captured leaving the church in the name of St. Mary with the parishioners. 1949 The church is located in the town of Worcester, Massachusetts, USA. In fact, the name of this church (I'm talking about the building, not about the denomination) has changed several times (following the political conjuncture) since it was built in 1927. It was originally called the Assyrian Apostolic Church of Antioch, then the Assyrian Orthodox Church of Antioch, and in the end it was called the Syrian Orthodox Church of Antioch in the name of St. Mary.
UPD: By the way, the first Armenian church in the USA (1890, consecrated in 1891) "Surb Prkich" (Holy Savior) was built in Worcester. There is a Greek-Orthodox cathedral in the name of St. Spyridon (founded in 1924), as well as the Roman Catholic Church of Christ (founded in 1834). Plus five synagogues. (data from the English-language Wikipedia). I did not find any information about the mosque.
Related news
Syro-Orthodox Church of Sts. Mary in the city of Worcester, USA
Syro-Orthodox Church of Sts. Mary in the city of Worcester, USA
Syro-Orthodox Church of Sts. Mary in the city of Worcester, USA
Syro-Orthodox Church of Sts. Mary in the city of Worcester, USA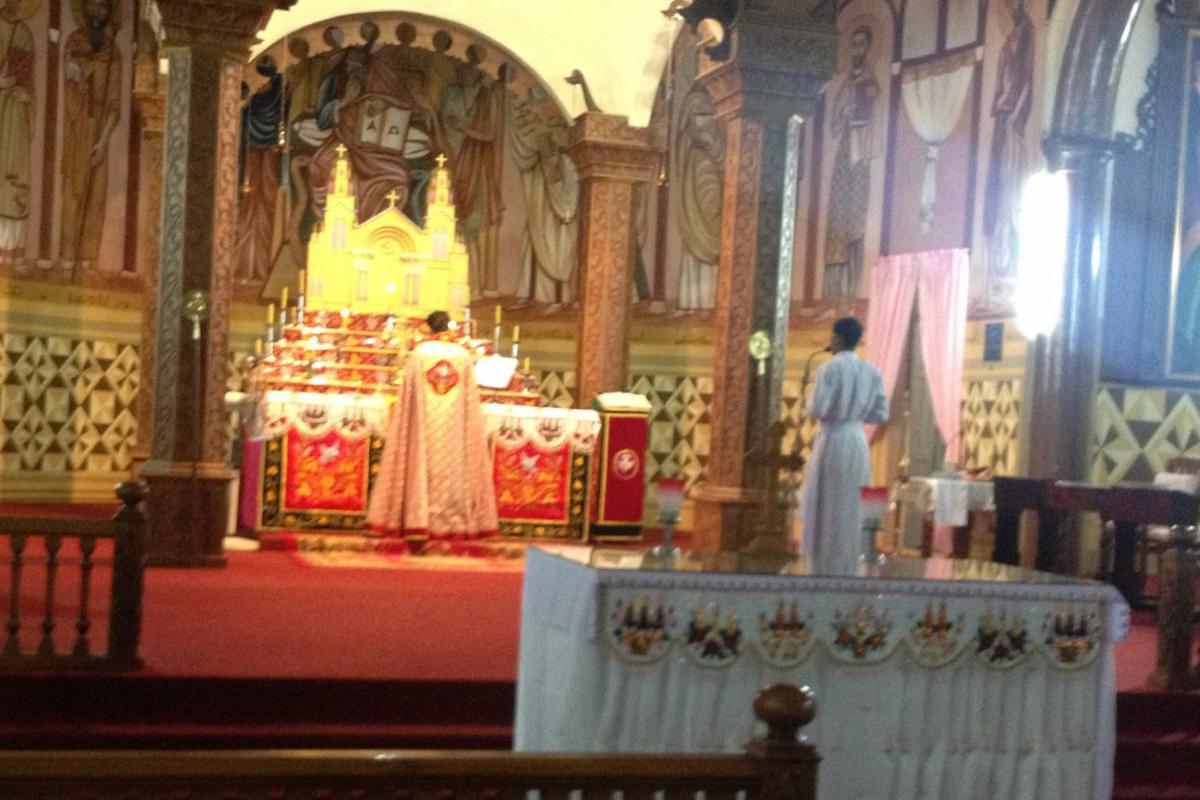 Syro-Orthodox Church of Sts. Mary in the city of Worcester, USA